Make Your Tea with Coffee Maker (Step-by-Step Guide): Let's have a cup of tea. You may not need it right now but it is like a tradition to have one. It can be early in the morning, it can during the late afternoon or even in the evening. Although some people can't even sleep without a cup of tea. It is one of the oldest cultures that lead to this new modern society.
Besides, taking tea is not just about having a hobby or maintaining a habit. It has much more effect on our daily life. It has the necessary ingredients that will make your body warm enough for a great start. Many types of research have shown that it gives a cheerful mindset along with an active physical condition that helps the internal physical condition. Our special talk would be on how to make tea in a coffee maker with tea bags.
Although, making tea is pretty easy and basic. There is no hardcore process to do it. You can use a tea maker, coffee maker, and manual handmade process. So,  we are going to talk about different types of tea and how to make it. We will also discuss its advantages and other features. Without any more talking, let's talk about everything in the review.
Tea Classification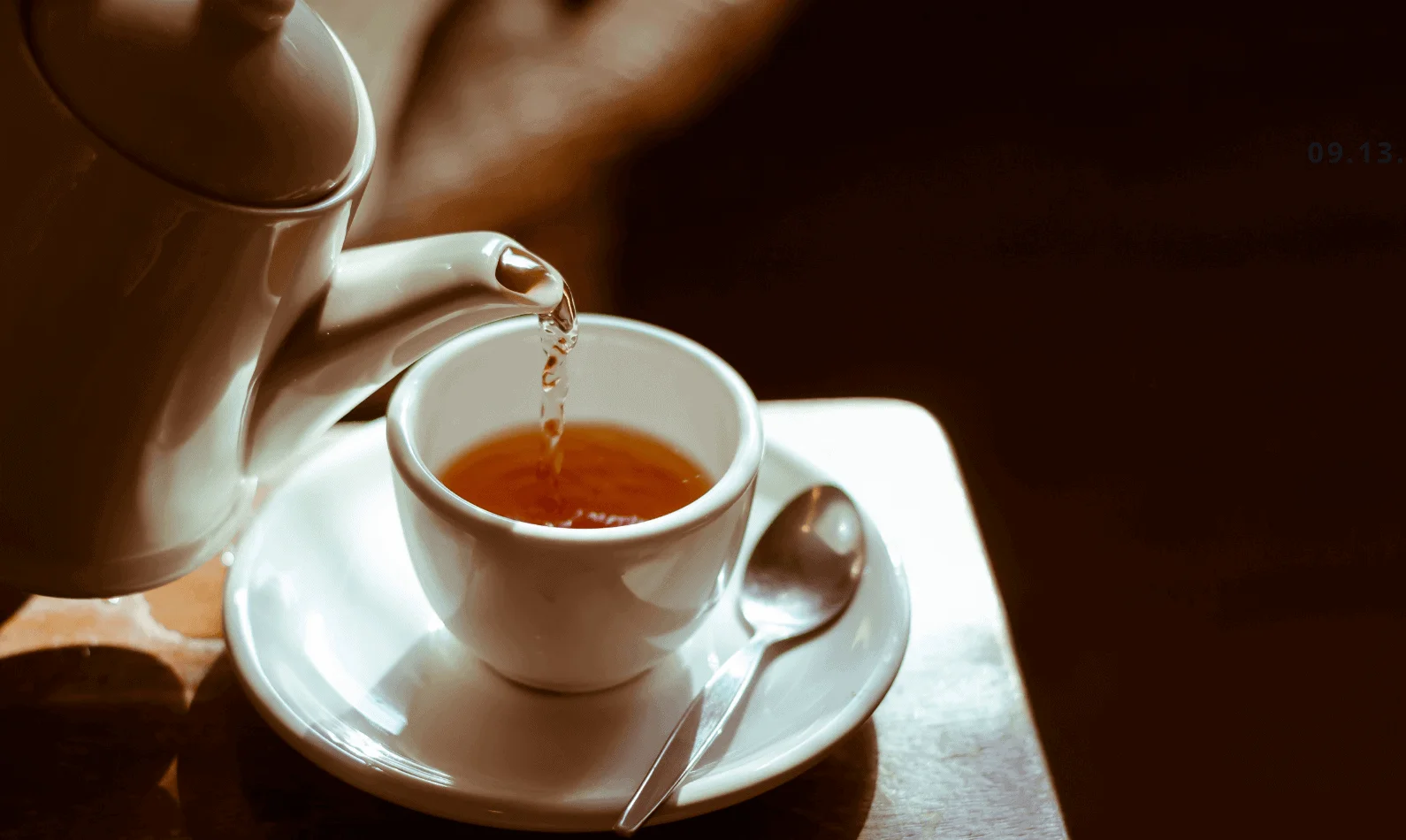 Talking about tea, there are many types of tea available. Depending on the taste there are many variations. Along with the taste, their effects on the body also differ. Some people may like light, some people may go for the dark taste. There are some other ingredients to change into different tastes as well. It improves the health features a lot considering different additions. There are different colors as well. Because of all these varieties, there are a lot of choices to go for.
White Tea

Dark Tea

Green Tea

Black Tea

Oolong Tea

Pu'erh Tea
These are the basic 6 types of tea. Although there are more color variations among them as well. Follow teasource.com for different types of tea.
Tea Flavors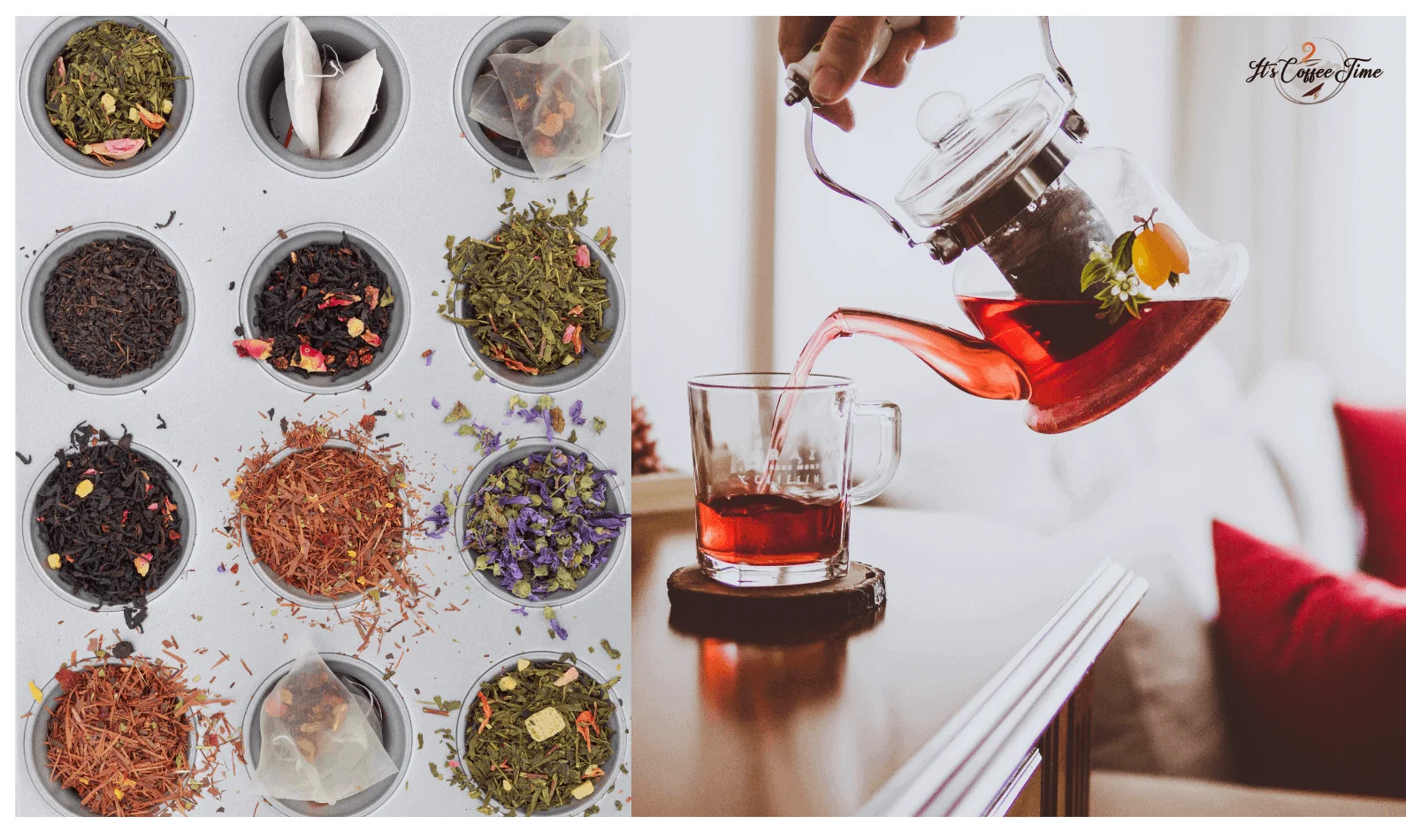 Talking about flavors, there are a lot of tea flavors available. Although it was hard to get a flavor in the past. Nowadays, there are many artificial flavor ingredients. Fruits, flowers, chocolates, and many other things within the list. Have a look below. Apple, Blackberry, Caramel, Ginger, Chocolate, Cranberry, Lemon, hibiscus, mango, Orange, Mint, Raspberry, Pumpkin, Vanilla, and more are available in the market.
Tea Ingredients
There is no large list of ingredients for tea. You just need a basic tea-making medium, boiled water, flavor, color ingredients, sugar, and so on as per choice. Boiled water, cup, tea maker, and teabag are enough for the very basic cup of tea.
Tea Making Guideline
There are two different ways of making tea. Using a coffee maker or tea maker for an automatic service. The other way is manual tea making. Both processes are not very different, just some extra effort is necessary. Let's talk about them thoroughly.  
How to make Tea in a Coffee Maker? Automatic Tea Making
If you are going for an effortless tea-making process then using a coffee or tea maker machine would be the best choice. There are many well-known coffee makers known as the best coffee maker for brewing tea. Although, there is no other way to get the coffee anyway. Now, we are going to talk about how to make tea in a coffee maker with tea bags. Let's follow the given process.
First, clean the carafe and reservoir if there is any coffee or ground leftover. It will destroy the taste of tea.  So, wash them properly and use other solutions to clean anything in them. That goes for both smell and leftovers.

Fill it with water and just add the tea bag into it.

If the tea-making machine has a tea ground-taking system then add tea grounds into it. But, you have to add a teabag if you want to make tea from a coffee maker.

Use the full brewing cycle and collect the tea from the machine with a cup.

Make sure to maintain the water amount according to the teabag. You need a teabag for each cup of tea.

Use sugar and any other flavor as per choice. Mix them and it's done.

Check out the user reviews to find the best coffee maker for tea in the market.
How to make tea in a Coffee maker with Tea Bags?
For manual tea making, you just have to use ingredients like a tea bag or tea ground, a jar, boiled water, sugar and it's done. Below, you will also learn how to make tea in a coffee maker with tea bags.
First, prepare your jar or pot for boiling water.

Measure the water amount

Boil water as per choice but no need for too hot water.

If you want to use tea grounds then put them into the water and mix them slowly.

Put the sugar into it and mix them.

Use any kind of flavor ingredients like ginger or different leaves.

Then put the tea into the jar using a filter to clear out all the remaining grounds and other leftovers.

Filter a couple of times for a clean tea.

If you are using a teabag instead of tea grounds then boil the water first.

Then take a sufficient amount of water into a cup.

Put the teabag into it along with sugar and extra ingredients.

Mix the bag with water slowly.

2-min of mixing is good enough.

It's done.
Advantage of Taking Tea
Different types of tea contain different elements that help our health from many perspectives. Let's have a look at some of the advantages we can get from tea.
White tea has a decent amount of antioxidants that help to clear physical rust.

Even though caffeine is the main element to warm up your body with tea or coffee. Taking too much caffeine is pretty bad for your health. Tea contains a much lower amount of caffeine than coffee. In that case, it is a better choice.

Tea improves physical conditions that lower the risk of heart attack and stroke.

Some types of tea help to control weight.

Herbal tea or Organic tea improves the digestive system.
So, these are some noticeable advantages of tea. It also has some other minor effects on different improvements but taking too much tea or coffee can become a health concern factor.
Final Word: 
As we have done talking about different types of tea along with many flavors and ingredients. You have also learned about different tea-making processes. A special addition is our review on how to make tea in a coffee maker with tea bags.
Read more about How to Make Coffee Without a Coffee Maker
So, tea helps you to improve your health situation and it builds positive energy to pass the day. Make sure to know your limit and take tea accordingly. A cup of tea on an early day is a good way to start it. Keep your energy improved and make your day go as warm as possible.